During the winter vacations of 2022, the Berlin youth group of WIR SIND HIER! went on an excursion to Saxony. Our goal was to escape the gray winter routine in Berlin, meet new people, build collaborations, and just have a good time.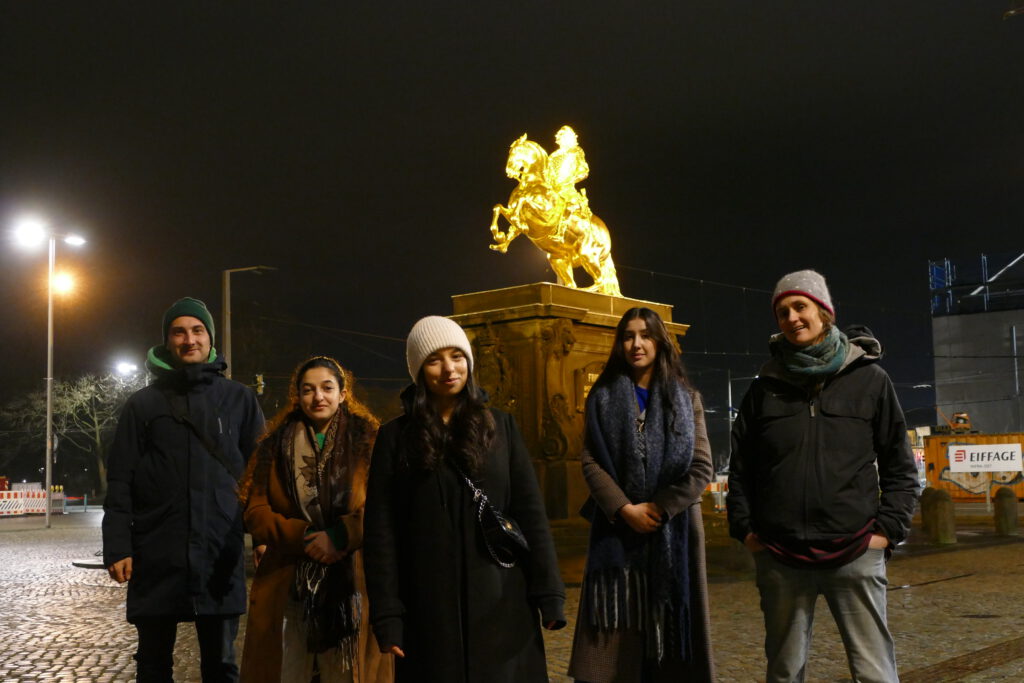 So, from 03.02. to 06.02. the group set off for the capital of Saxony. In addition to nightly sightseeing tours in the old town and many great moments as a group, we met with Erik from Fanprojekt Dresden/ Lernort Stadion, among others, to get to know each other and to plan a cooperation in the future. The project is aimed at school classes and educational institutions in and around Dresden and offers workshops and project days on the topics of fair play and anti-racism in the venerable Rudolf Harbig Stadium. This was a good opportunity to integrate our workshop offer on the topic of anti-gypsyism and thus bring it to local educational institutions.
Afterwards, the group went to Bautzen, where we were warmly welcomed by street worker Benno from the Pro-Chance project. After a short walk, we went together to the Kurti youth club. The special feature of this facility is that it is completely managed by young people and, along with the Steinhaus, is an important place for young people in Bautzen. We talked about the political situation in the city, the national minority of the Sorbs, as well as the advantages and disadvantages of living there.
Afterwards, the group visited the Bautzen Memorial, the former famous – infamous "Stasi prison". After a short tour of the old town, the group returned to the hostel in Dresden. The last day was used intensively to get to know the surrounding area better and to process the collected impressions.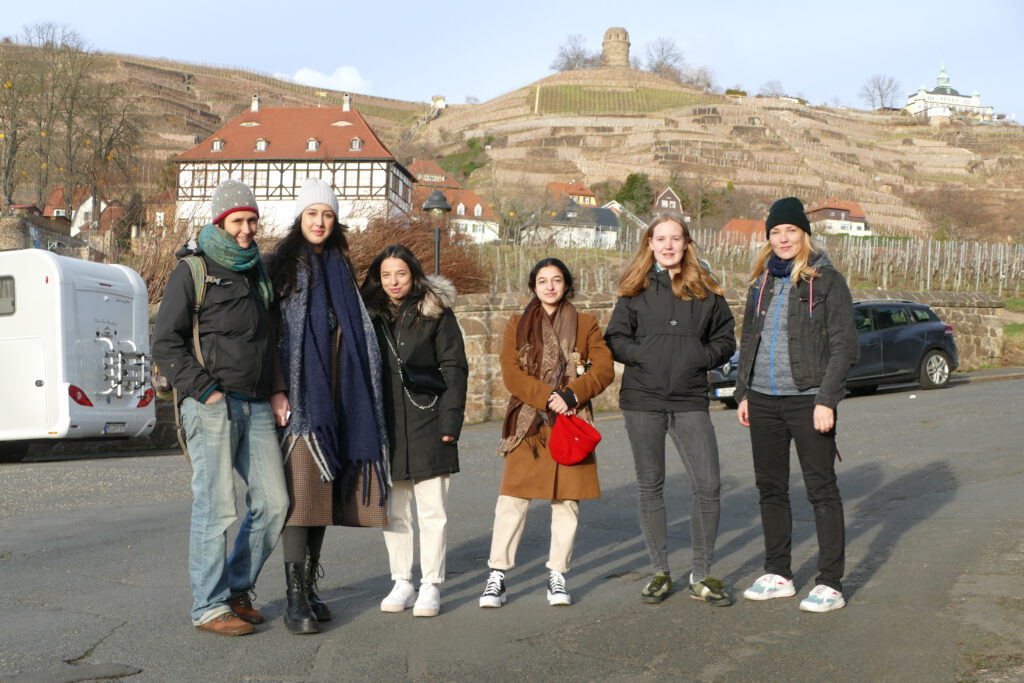 We had a very nice time and collected many points of contact for future visits.