With them were Ali from WIR SIND HIER! and Lennart, who works as a street worker for Gangway, Seyram, the volunteer from RomaTrial, Naomi, Elisa, Estera and David, from the WIR SIND HIER! Group, as well as Blondina, Elisei, Samson and Elisei from Gangway Friedrichshain.
We arrived at the main train station in Leipzig on Wednesday afternoon and made our way to the "Hostel Eden", where we were warmly welcomed and provided with wifi and rooms.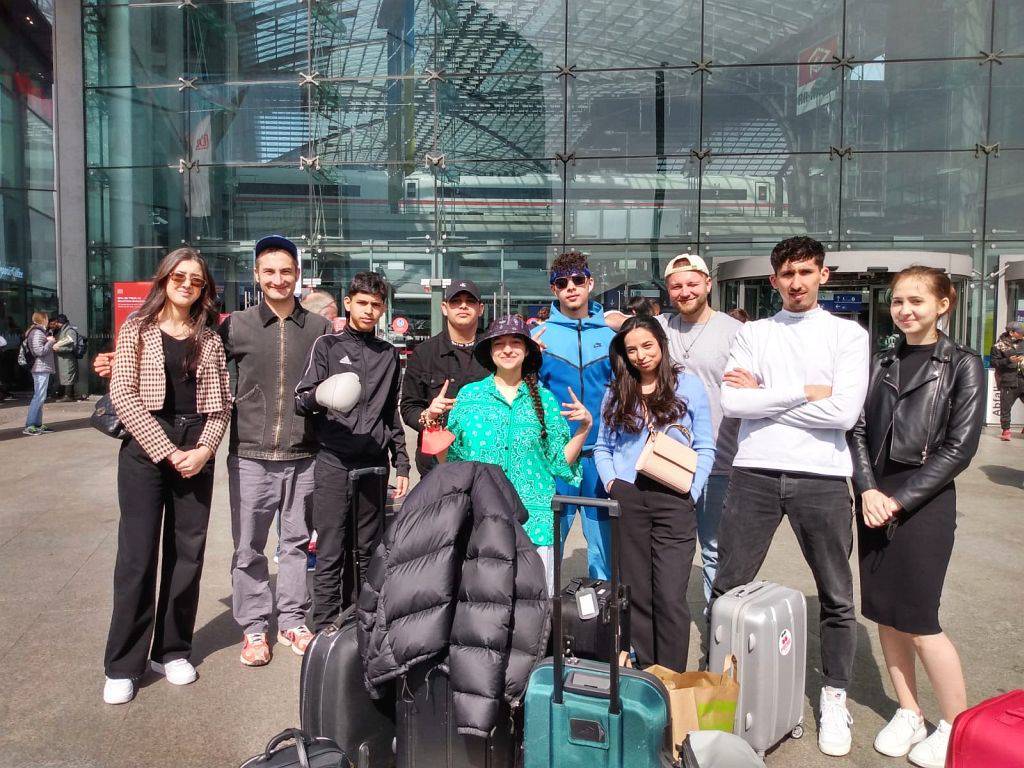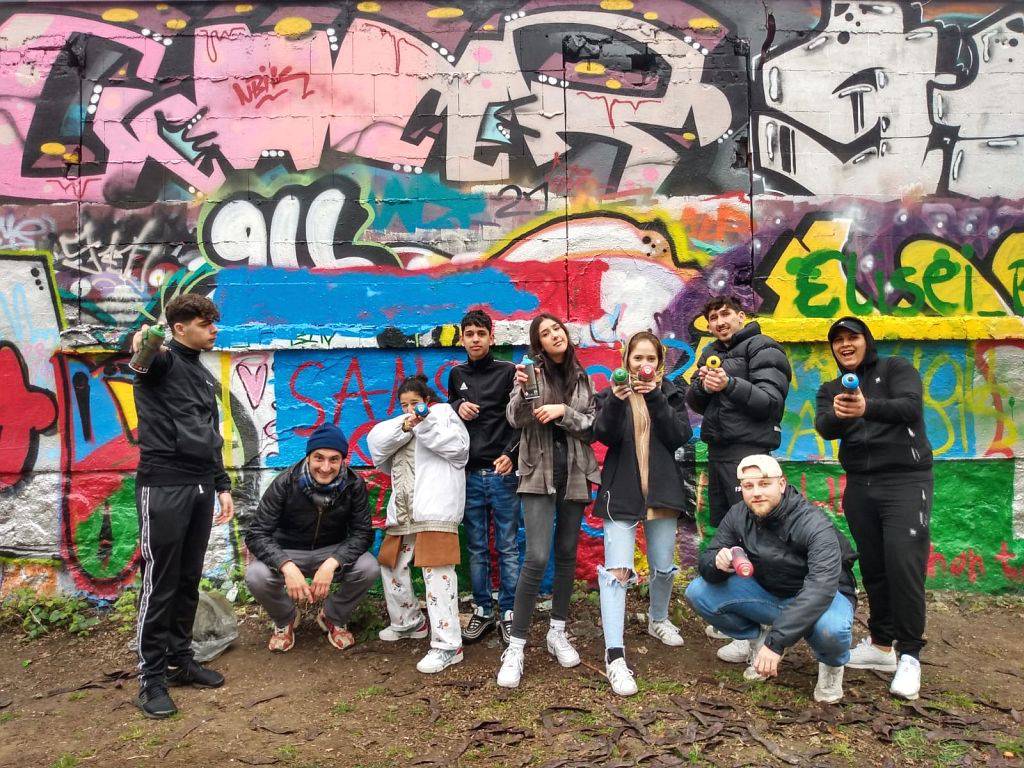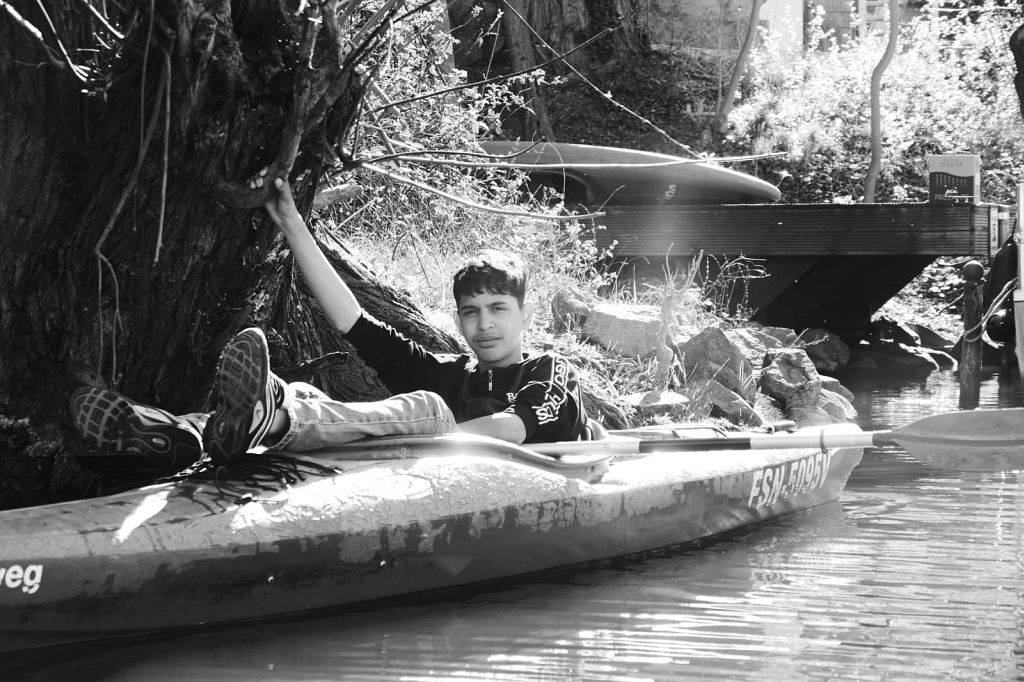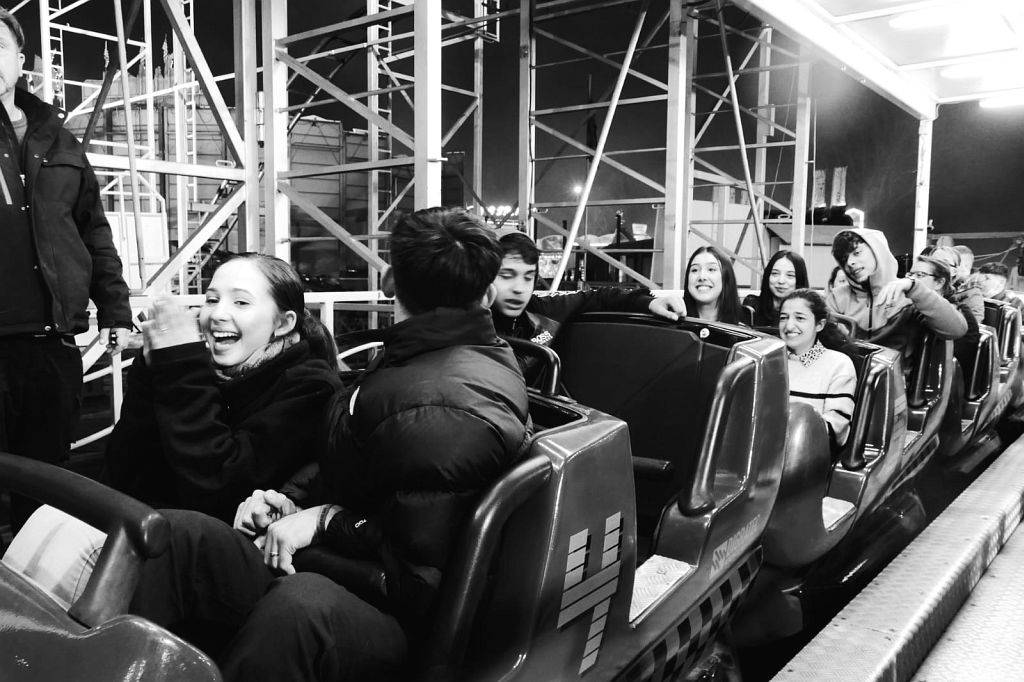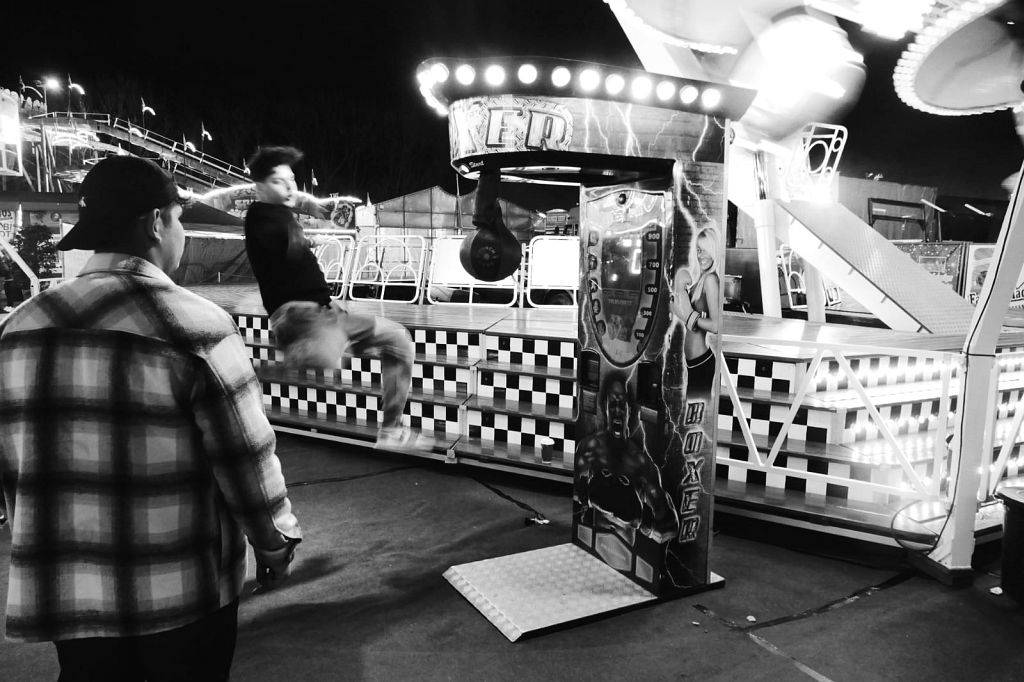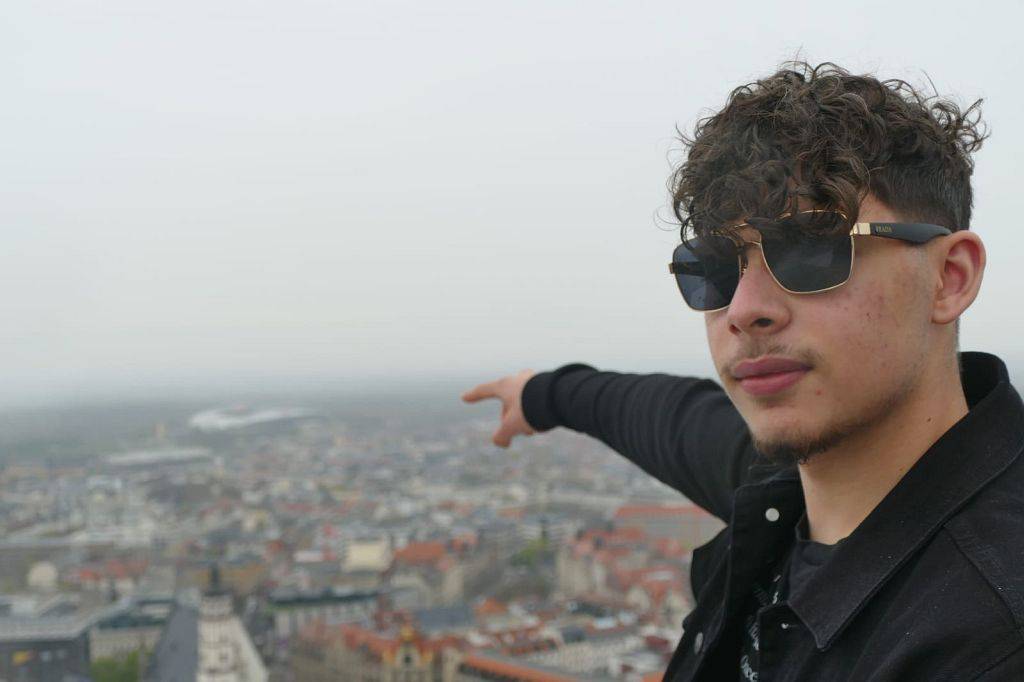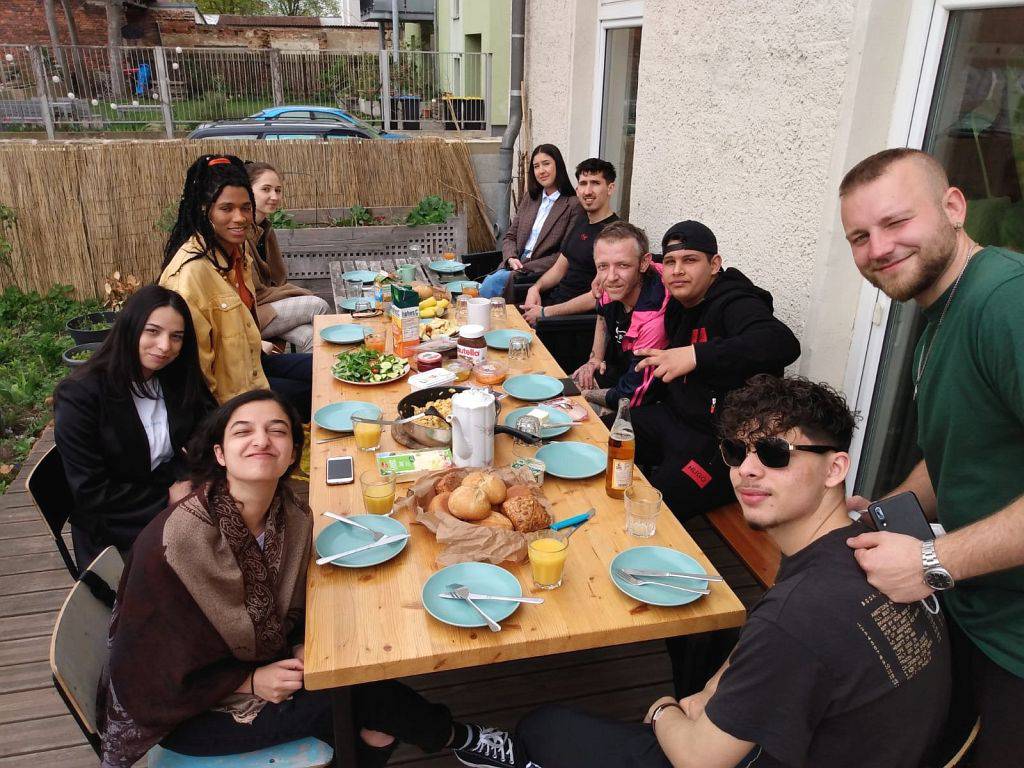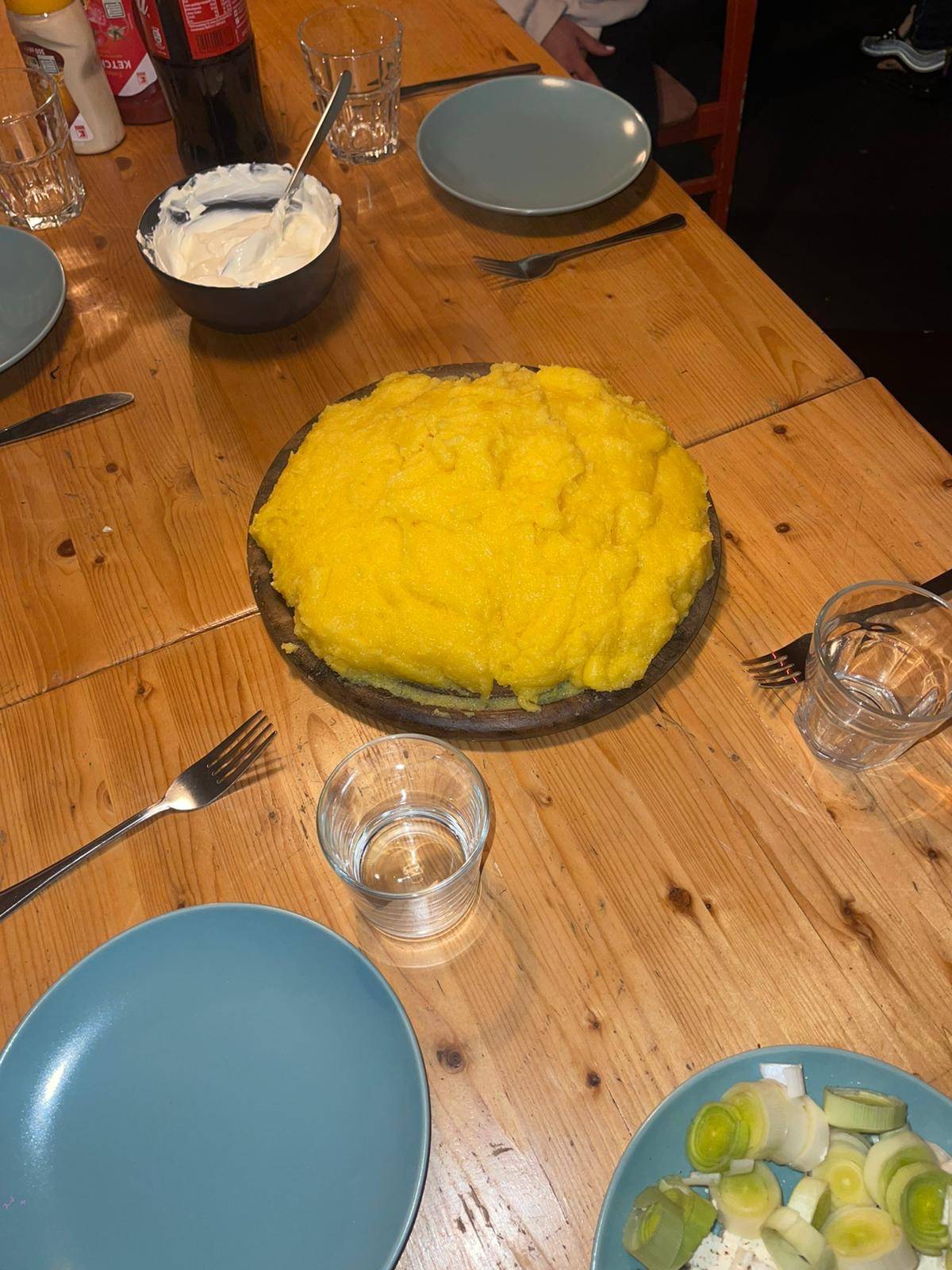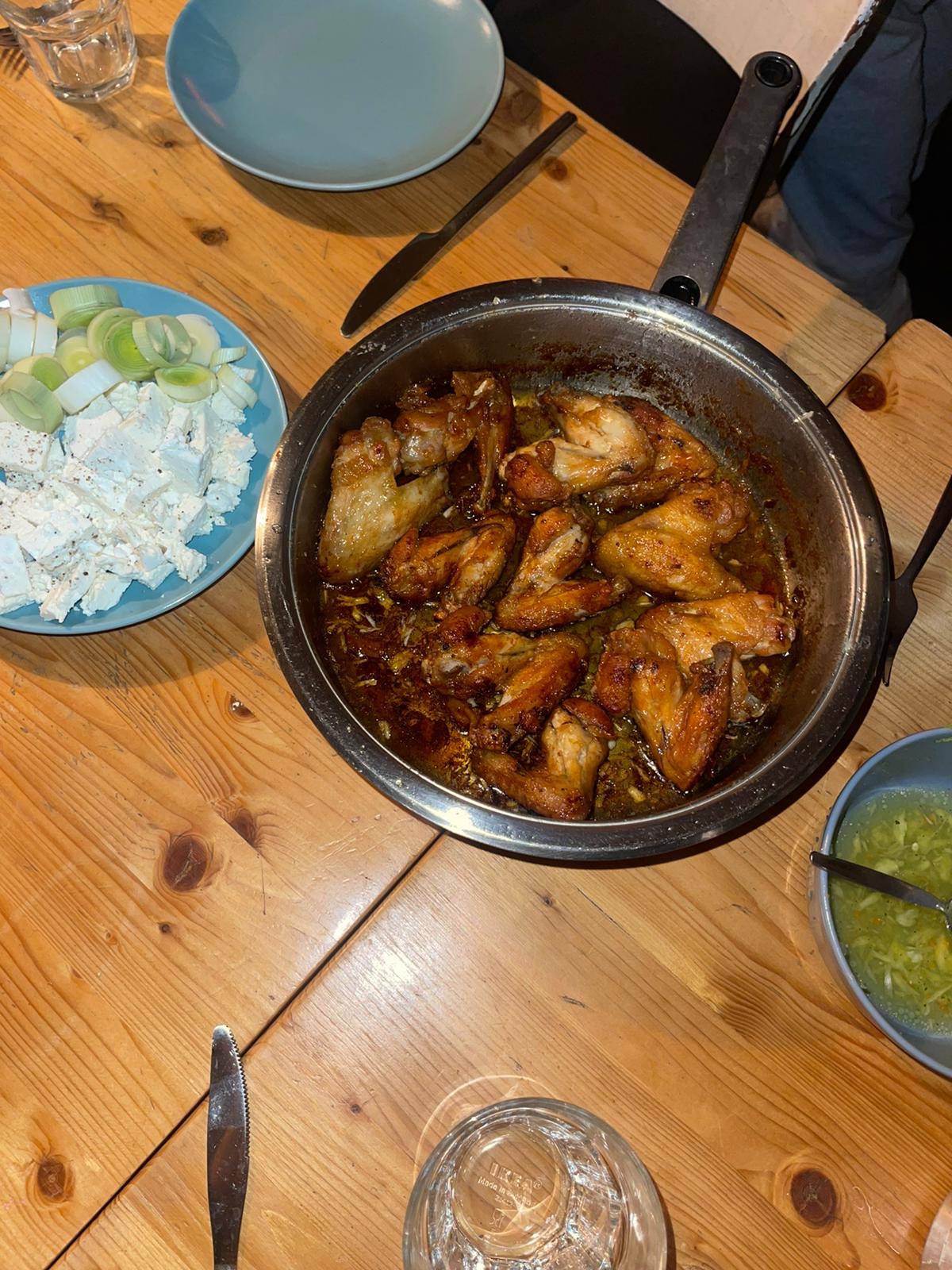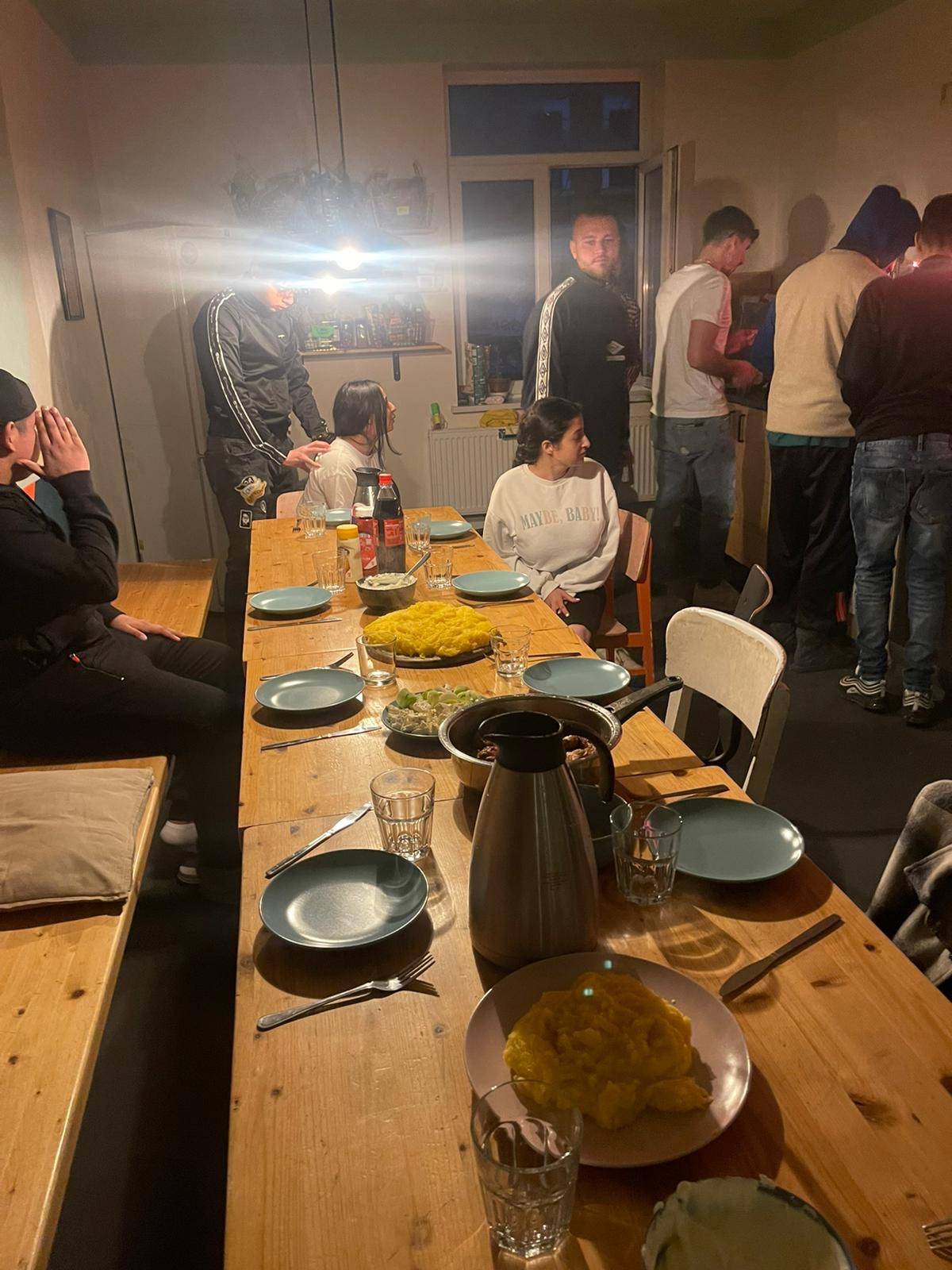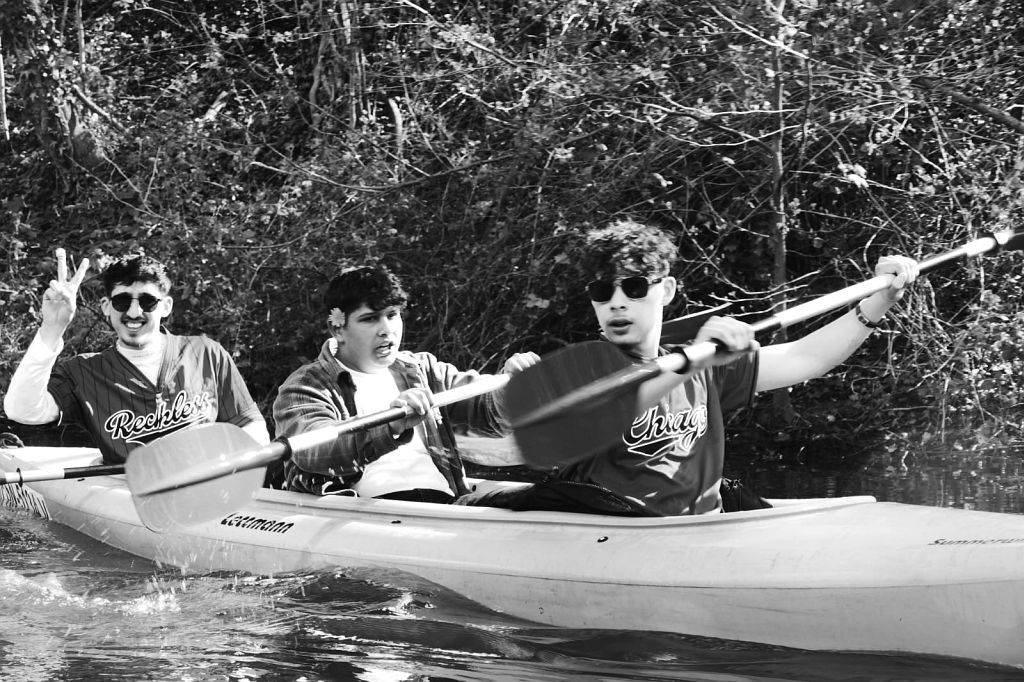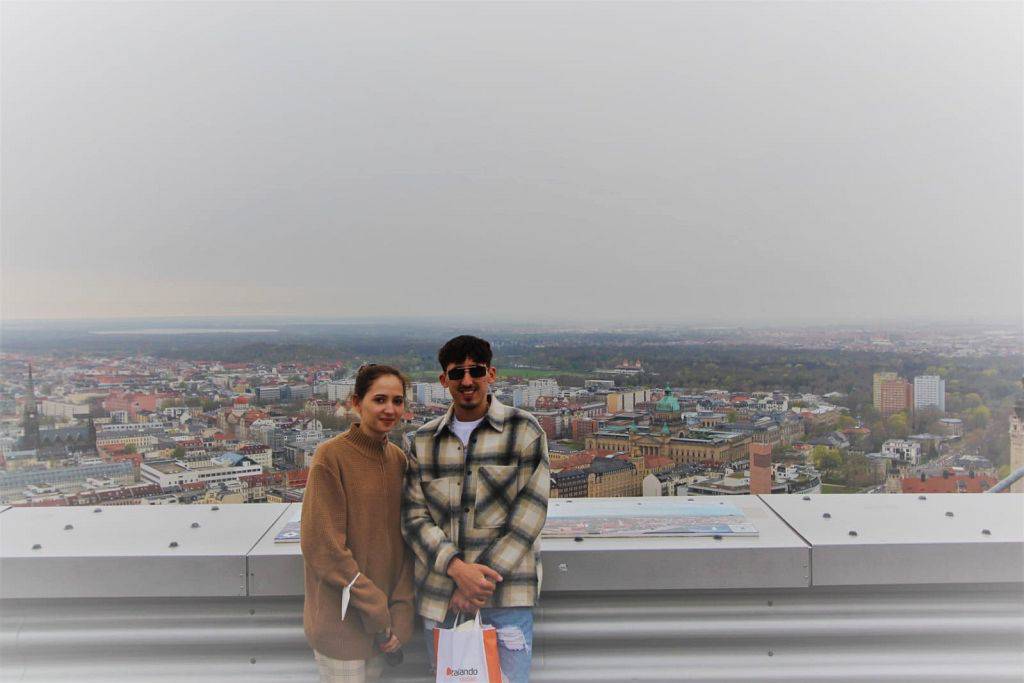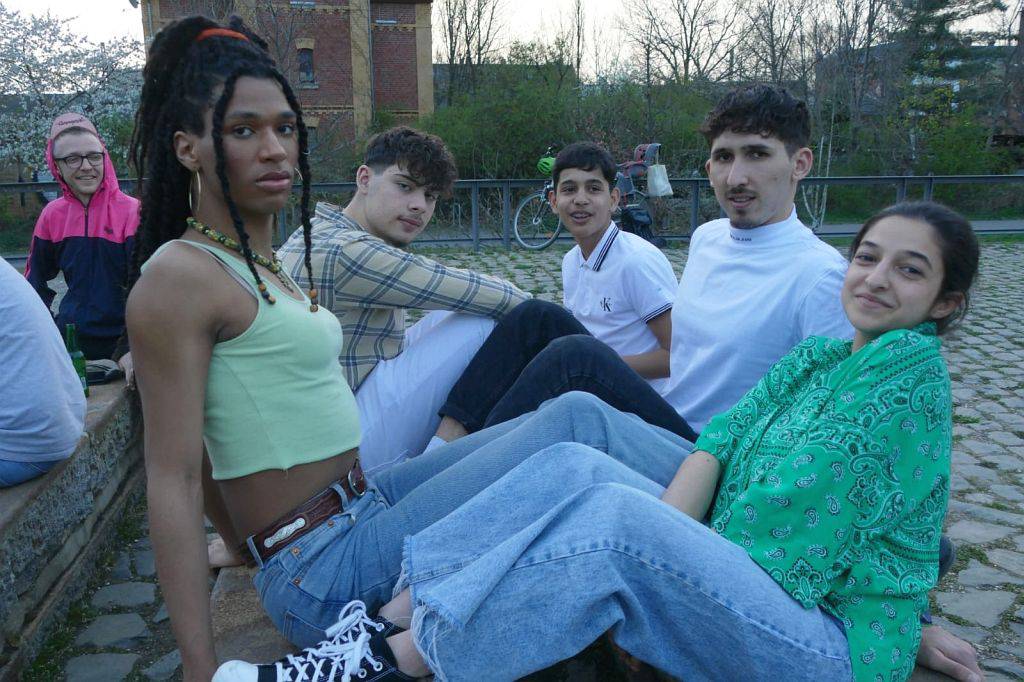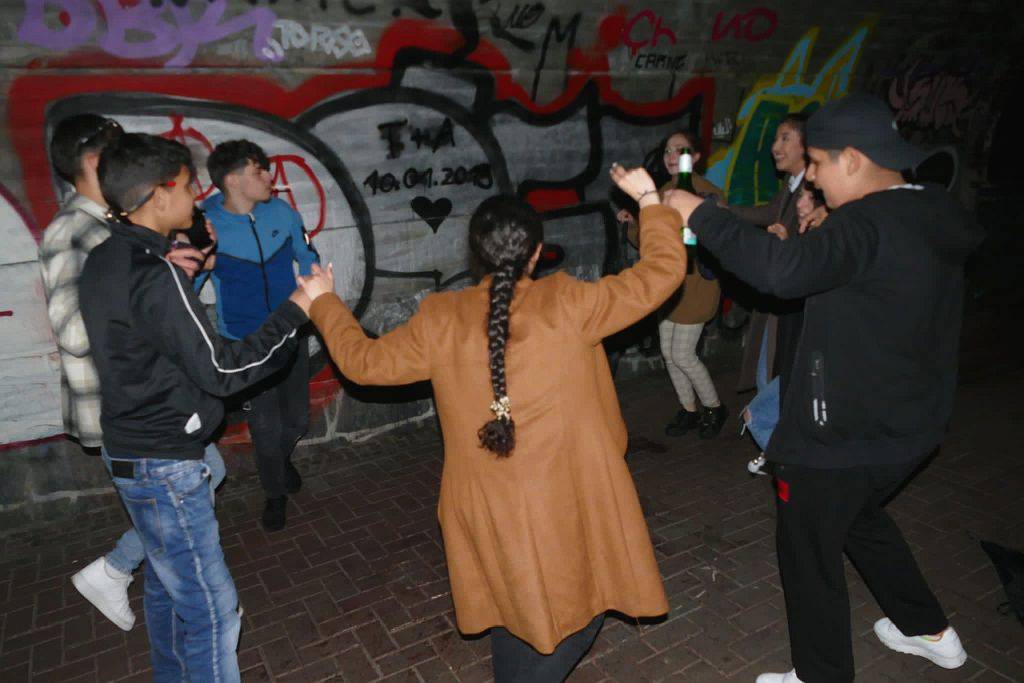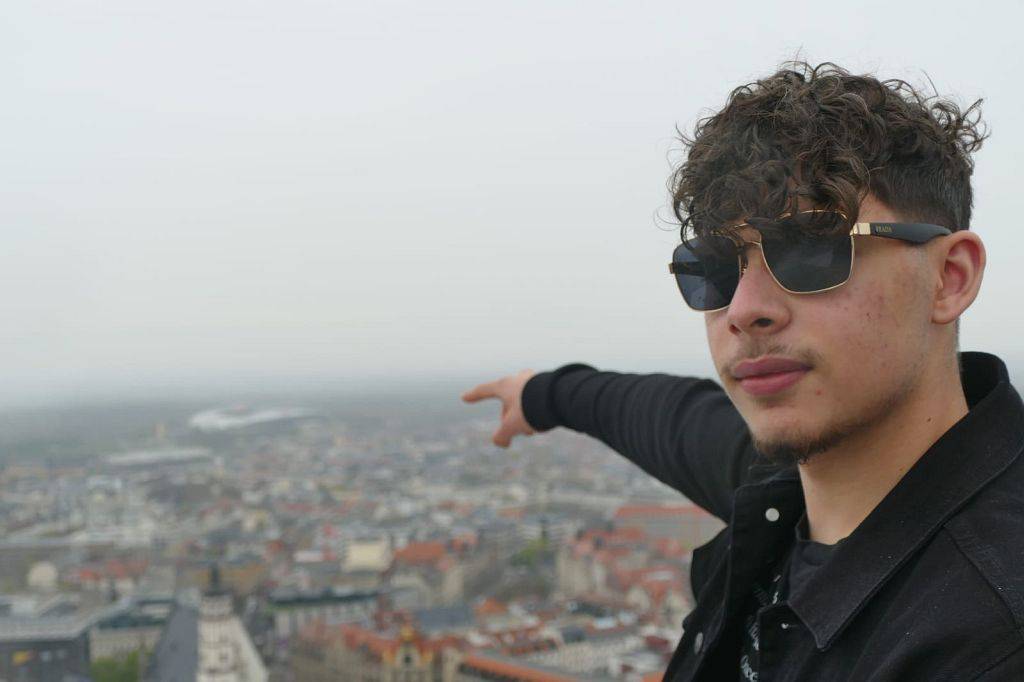 Since many of us were hungry, we soon made our way to a restaurant near our hostel, where we also met Valentin, our new collaborator for WIR SIND HIER! in Saxony.
Afterwards we took a sunset walk with him through our neighborhood (Lindenau and Plagwitz), where among other things there was a stop at a playground with swings and small photo shoots.
In the evening we sat together on the terrace and played familiarization games like "Who-would?" or "Truth-or-Duty".
The next morning, Lennart went shopping with a few young people so that we could have breakfast afterwards. Afterwards we went to the city center, where we explored the city on our own in smaller groups for an hour. Then we got together again to go up to the roof of the MDR Tower together, where we could enjoy the view of Leipzig and the surrounding area.
Unfortunately, it started to rain when we were on top, so we decided to go back to the hostel, there our teenagers cooked Aripioare de pui, mămăligă, cartofi si usturoi (chicken wings, polenta, potatoes and garlic). It was very very tasty!
After dinner we went for another evening walk and danced under a bridge.
On Friday, after we had pancakes for breakfast, we went out and sprayed graffiti, we divided the wall among ourselves so that everyone could create something of their own. Really cool works of art were created.
Afterwards, we chilled in the hostel until dinner and played cards, because there was a card game tournament after dinner and we could practice a bit before dinner. Jule, who works in the hostel, and Bifi, another friend of Ali, joined us for the tournament. They already knew the game and the tournament was very exciting.
Saturday we had a late breakfast on the terrace, then we said goodbye to Seyram, who had to leave earlier. After that we went to a boat rental, where we went with paddle boats, we distributed to five boats, so that older ones were mixed with younger ones. The young people were a bit excited, but then the boating was a lot of fun.
In the evening we went to a carnival, where we rode roller coasters, ghost trains, and much more. We went back to the hostel full of adrenaline.
On Sunday morning we had breakfast and then packed our stuff and headed to the train station to go back to Berlin.
We enjoyed the trip very much and hope that we can travel together again soon.
---
by Seyram Deh, Federal Volunteer